SERVICES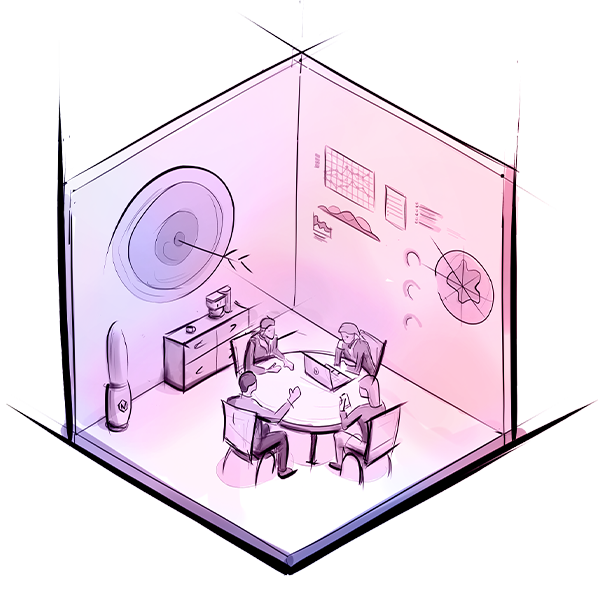 Digitalisation Consulting
Developing a common goal (golden circle)
User habits, user profiles (personas)
Procsess mapping (BPMN)
Applying for public funding on EU, federal or state level (Horizion2020, GoInno, InnoGutschein)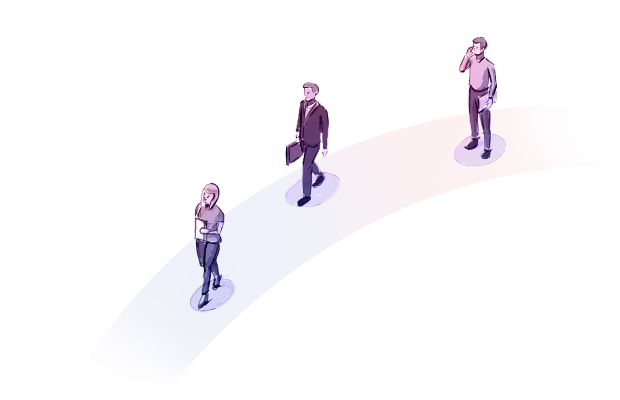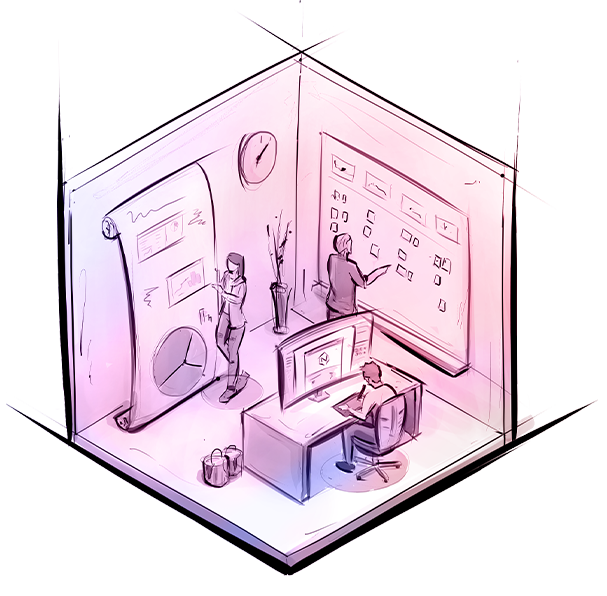 Human Centered Design: UI & UX Design
Paper prototypes (live workshops)
Click dummies (Marvel, Figma, Adobe XD)
Prototypes (HTML, INOPAI)
User interface guidelines for web, iOS & Android
Pixel-precise user interfaces
Technical documentation (manuals, logbooks, video tutorials)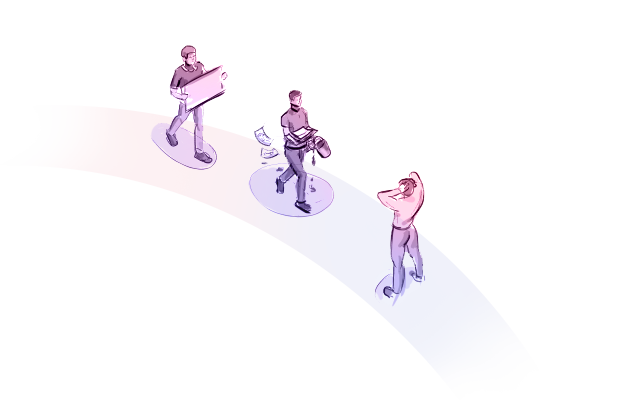 Custom development
Well sorted and comprehensive backlogs (Gitlab, JIRA)
Web frontends (ReactJS) & native Apps (React Native)
Web backends (Python, Java)
Continuous integration (Gitlab & Docker)
Structured and semi structured data (PostgreSQL, Elasticsearch, GraphQL, JSON)
Connecting hardware (input devices, measuring devices)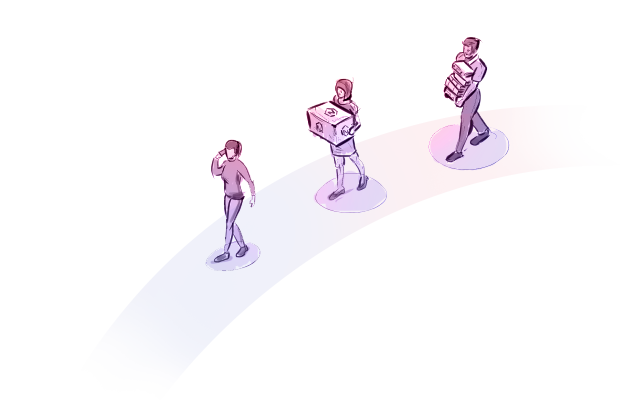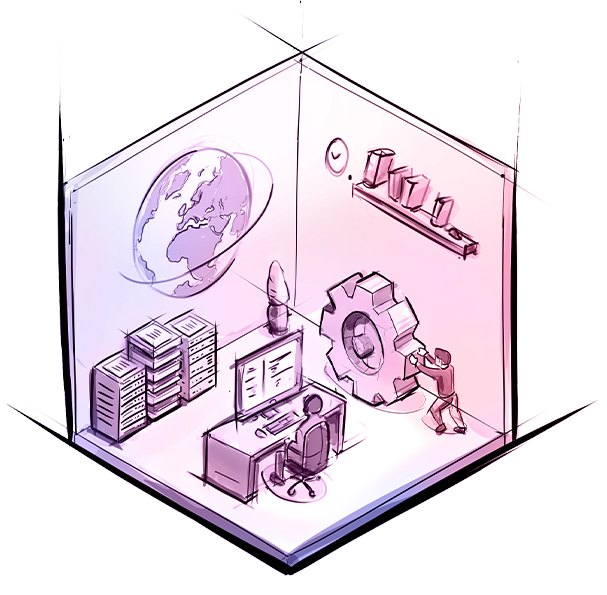 Operations
Up to 3rd level support with partners worldwide 24/7
Inhouse operations
Operation in German data centers (e.g. TeleMaxx Karlsruhe)
Cloud operations at Microsoft Azure, Amazon Web Services
Container based eco systems (Docker Swarm, Kubernetes)
Customer-specific Use Cases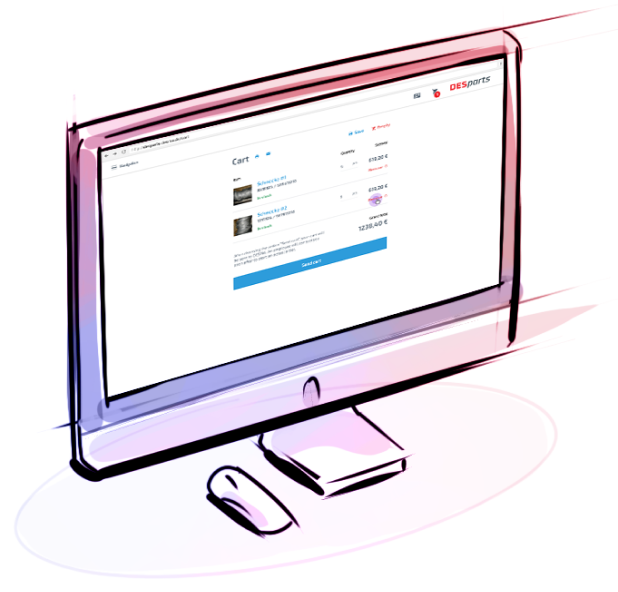 DESparts2.0 - DESMA Schuhmaschinen GmbH
The customers of DESMA Schuhmaschinen GmbH regularly order spare parts for their DESMA machines.
In order to optimize the process of ordering spare parts, NETSYNO designed and implemented a digital solution called DESparts 2.0. We used a web-based platform and connected it directly with the existing ERP system via an interface.
DESparts2.0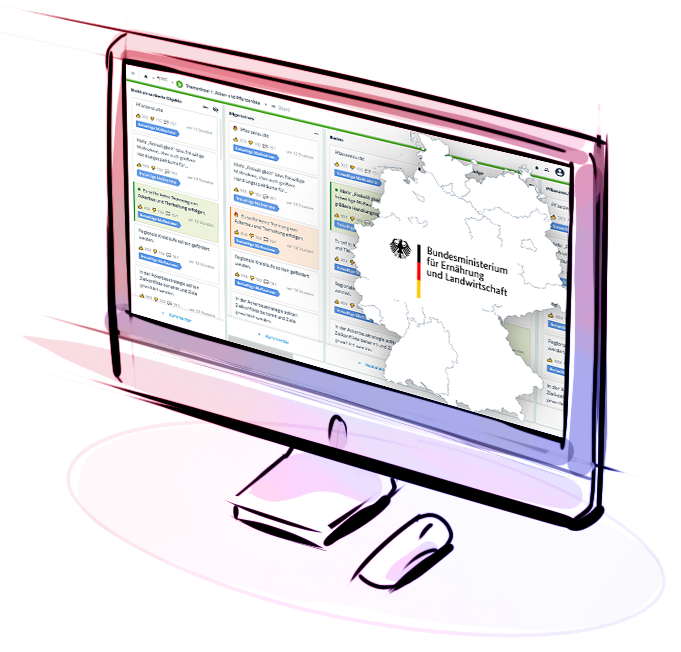 Civic engagement platform
The Federal Ministry of Food and Agriculture in Germany, BMEL for short, uses the INOPAI platform to support public participation. The first area of ​​application is a platform with discussion forums, surveys, structured knowledge repositories and feedback processes. The platform will be used with the "Praktikernetzwerk" – a network of practitioners in the fields of agriculture and stockbreeding.
NETSYNO helps with conceptual projects, consultation and adaptation of the platform INOPAI as well as in the training of the moderators.
To Praktikernetzwerk from BMEL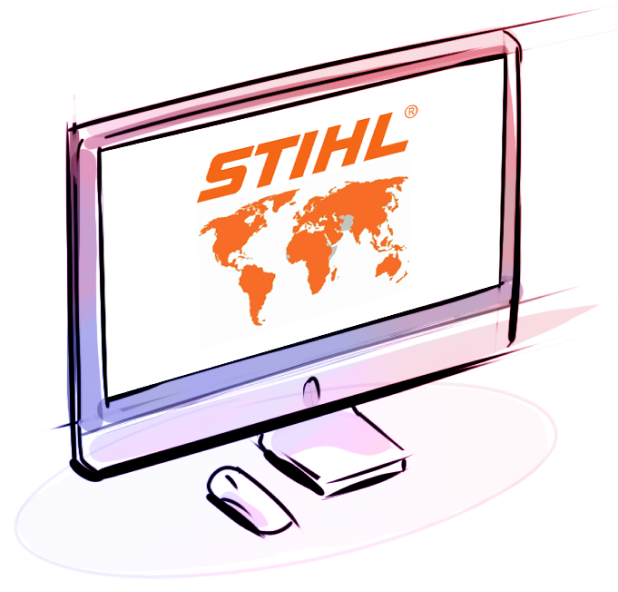 Digitalisation projects with STIHL
STIHL, Swabian world market leader for chainsaws is using the platform INOPAI for digitalisation projects.
NETSYNO is accompanying this through customisation projects of the platform INOPAI and through integration of interfaces.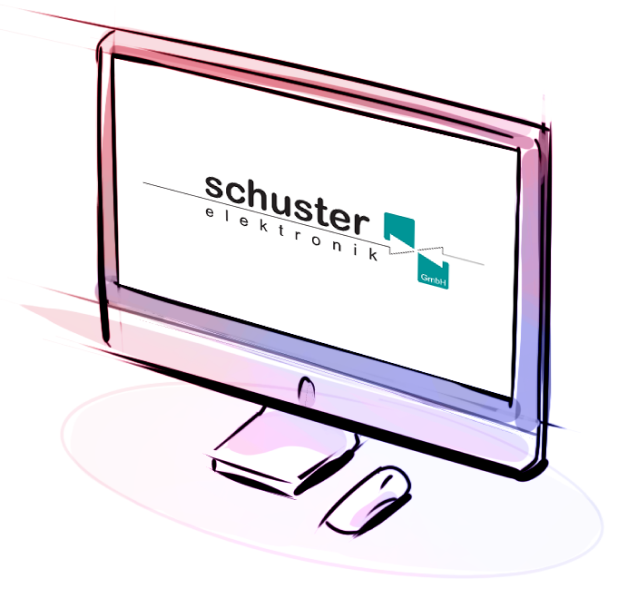 Service Management - Schuster Elektronik GmbH
Schuster Elektronik GmbH based in Herzogenaurach has been developing and producing customer-specific measuring devices and sophisticated measuring systems for more than 50 years.
Serving individual customer needs related to a device is one of the main challenges at Schuster Elektronik. This doesn't only take into account initial production and delivery of the product but has to be approached holistically over the whole life cycle of a product. Therefore a well structured service process keeps gaining attention.
The goal of this cooperation is producing a consistent database in which any built device, including historic ones, is represented in one platform.
To achieve this, an Excel file formerly used by the administrators to manage inventory data was imported into INOPAI through an interface. After evaluation of the inventory data, processes and custom forms were developed with support from the experts at NETSYNO. This way the full life cycle of service management is represented in a transparent and easily documented way.
This service management platform is based on the digitalisation platform INOPAI by NETSYNO.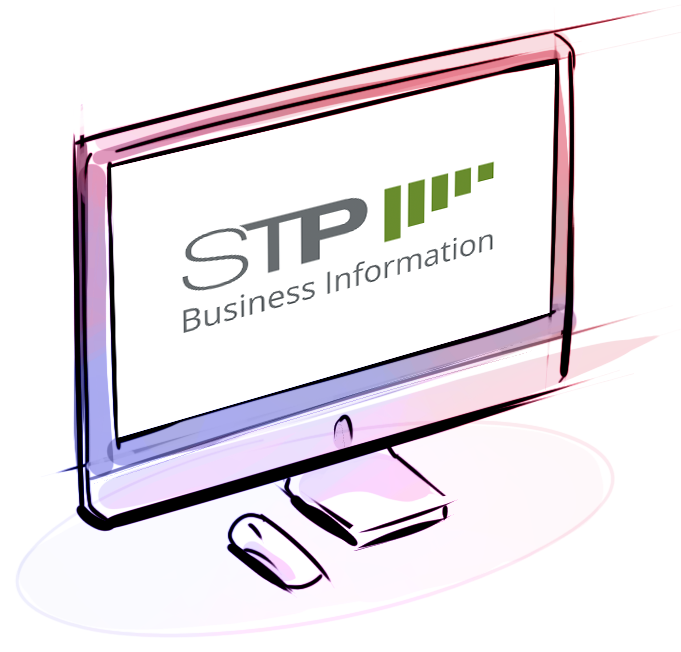 STP Business Information GmbH
Together with STP Business Information GmbH (formerly known as Inobas GmbH) we are developing a multitude of web platforms referring to commercial register and business insolvency data. The focus is on easy ways to capture, display and find relevant information for any particular target group.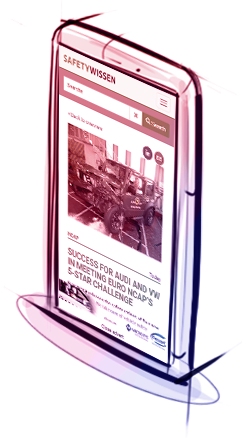 SafetyWissen - carhs.training GmbH
SafetyWissen.com is empowering engineers in the industry of automotive safety.
Searching is replaced with finding. Instead of evaluating several databases or search engines run by oneself or others, information is presented well named and in clear categories with only a few clicks.
SafetyWissen.com is offering current requirements to the automotive industry and according background information by means of views, tables, pictures and documents. Current news and ever changing information is imported from relevant websites on a daily basis.
While search engines deliver current guidelines rather accidentally, the information presented on SafetyWissen.com is maintained by experts and renewed according to current events. Here engineers are finding among other things information about requirements of various NCAP tests and saving a lot of researching time.
NETSYNO is delivering the user interface for this web platform.
SafetyWissen.com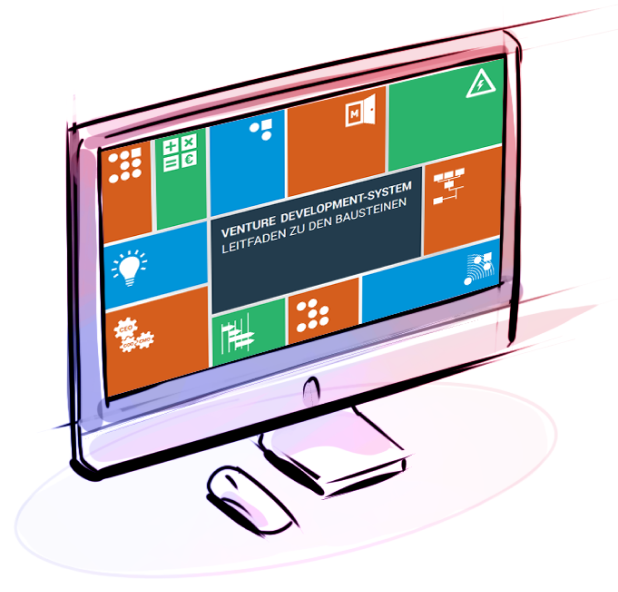 Venture Developement System - bwcon
The bwcon is the leading economic initiative at promoting innovation and high-tech in the federal state of Baden-Wuerttemberg connecting more than 600 companies and research institutes with a total of more than 5,500 experts.
To manage the diverse processes of this promotion in an optimal way, bwcon in cooperation with NETSYNO developed a platform that is capable of representing all processes related to founder consultation and promotion in a transparent way. This is called the venture development system.
Venture Developement System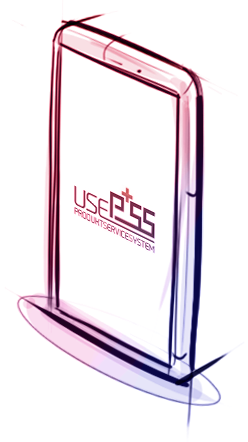 Use-PSS - Product-Service-Systems
The project Use-PSS which stands for "usability in business product service systems (PSS) in medium-sized companies" is aiming at supporting medium-sized companies and providing an innovative usability framework to develop realistic PSS generation use cases with small and medium-sized partners. In general PSS consist of a product component and a service component which can vastly differ in weighting depending on the use case.
The project Use-PSS was funded as part of the funding initiative "Einfach intuitiv – Usability für den Mittelstand" by the federal ministry of economy and energy (BMWi) which makes it part of the projects of "Mittelstand-Digital". "Mittelstand-Digital" is a means of BMWi to support digitalisation in small to medium-sized companies and craft businesses.
Use-PSS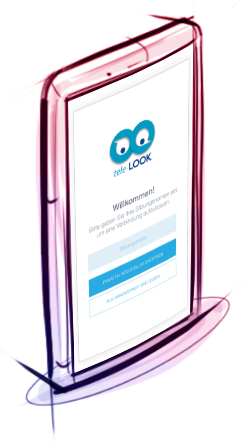 tele-LOOK - Solutiness GmbH
With tele-LOOK, the innovative remote diagnosis tool for medium-sized companies, you have a direct connection to colleagues and clients at any point in time via smartphone or PC. Without the need to be present in the field you can use the audio-visual tele-DIALOG to be presented with the situation at hand in a detailed way as if you were on site.
The audio-visual platform is designed and developed by us in close cooperation with Solutiness GmbH
tele-LOOK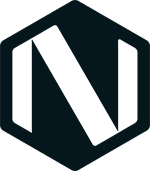 NOW & WITH US